2011 Flooding Season
The flooding season started early in 2011, as it did with the Okavango River as well. 60º angle rise in the graph started in January already, as more and more rain poured in the catchment area of the Zambezi - and Kwando - with the high groundlevel water from last year causing water to run faster as there is no filtration into the ground.

In Kabbe district, on the western edge of the Zambezi Floodplains, 100's of people have been removed permanently, given ground in the safer Salambala area.
Other areas, like Kalimbeza is already on alert, with the residents warn beforehand to make sure they do not loose their posessions in the quantities of last year and 2009.

It might well stop raining in the catchment soon, and we might not even have a flood, but at this stage, we are definately taking note of posibilities!
By Niqui Bosch
---

Many thanks to Guido von Langenhove and the Hidrology team for updates every day.
Roughly drawn in: The Catchment Area in green, with the borders in red.
Grey = Lith rain, Blue = Normal rain, Yellow = Heavy rain, Orange = Extreme and Red = Eish!!!!!
Thanks to
Namibia Weather
for the original Satelite pics.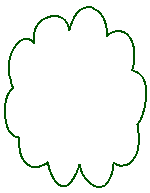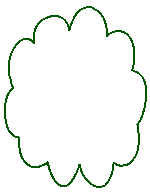 17 January 2011 12 January 2011 5 January 2011
Rain, Rain, Rain... Some are building new permanent homes in higher areas, while others are pitching their shelters in time.
22 February 2011 - Lots of Barble Fish, Children Playing in the filled culverts and Water everywhere @ Kalimbeza Fish Farm!
The following photos have been taken at the same spots, on different dates:

7 February 2011 14 February 2011 22 February 2011